When:
November 8, 2019 @ 9:00 pm
2019-11-08T21:00:00-05:00
2019-11-08T21:15:00-05:00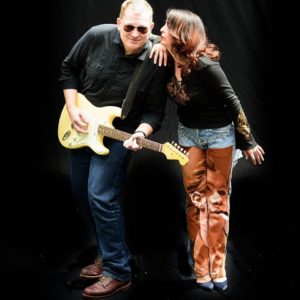 4 years ago, veteran blues guitar slinger, Dave Richardson, was playing a gig in a dive bar in Pawtucket, RI.  What he didn't know was that this would be no typical gig and no ordinary night.  A guest vocalist walked graciously on to the stage and said, "Hi.  I'm Jan Schmidt. We're gonna do a shuffle in A.  Watch me for the stops."
What began in that very moment was an alignment of voice, guitar, emotion and energy that formed the current foundation of the Dave Richardson Band.
A powerhouse rhythm section joined the cause consisting of Willie Moss, Jr. on 7 string bass and Zeffro Gianetti on drums.
This musical combination quickly became competent grooving on New Orleans Funk, Texas Blues, Classic Soul and driving Rock & Roll.   Each show it's own unique journey and story never to be replicated or retold again.