When:
November 15, 2019 @ 9:00 pm
2019-11-15T21:00:00-05:00
2019-11-15T21:15:00-05:00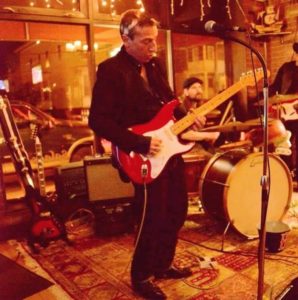 Gil's journey to becoming an accomplished blues musician is an unusual one. He didn't start seriously playing the guitar until he was 42.
"I have always loved music my grandfather owned an operated a country and western night club .It was called The Stackade Club which was located right behind my childhood home," Correia says he didn't have his act together early in life but says "Later in my life, in my forties, I said 'I'm going to learn how to play the guitar. Seriously learn how to play the quitar and Blues." I really can relate to the Blues it a feeling it's in ur soul a self expressive music".
Gil was mentored by New England-based Blues Master, Ricky "King" Russell and Guitar great Ronnie Earl and Doug "Kid"Bangham Gil credits these Blues guitarist for putting him where he is today.